While waiting for dinner out, I made some sushi for today's lunch (had to use up the inari pouches leftover from the last batch). I bought some smoked salmon and remembered to use the avocado this time (although the latter has gone slightly over ripe, meh).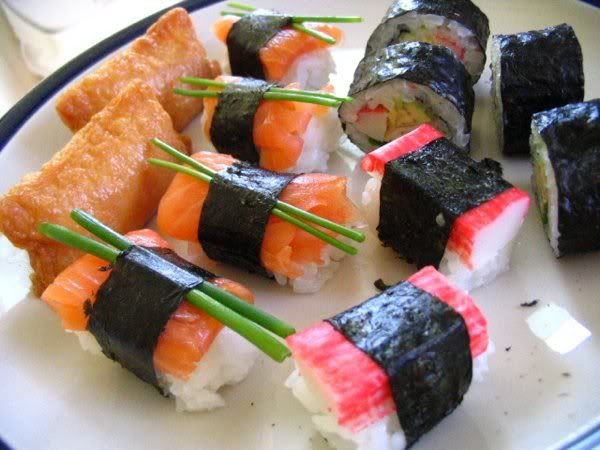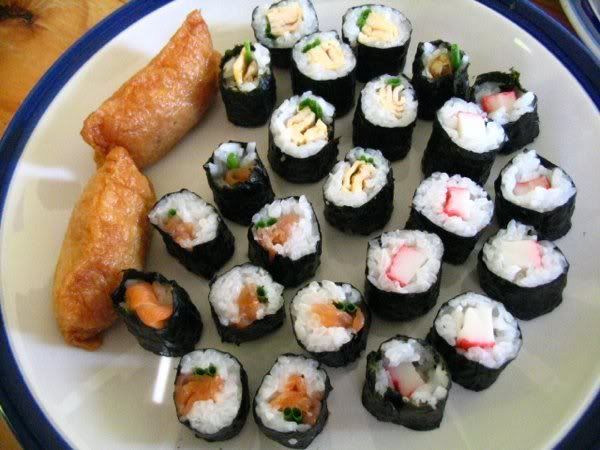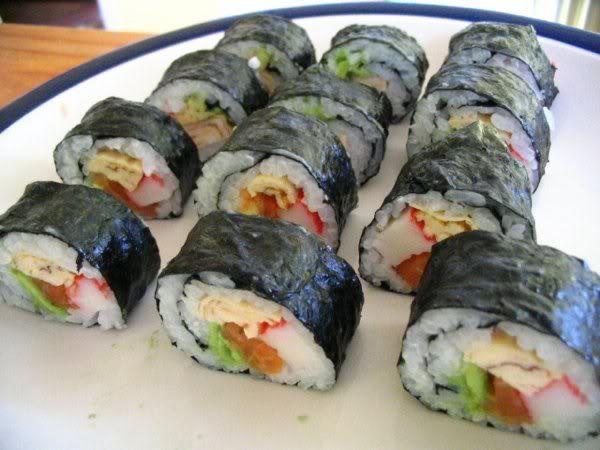 Lunch for me and Andy. Identical ones this time.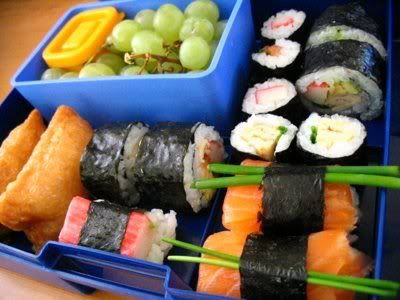 Still too much for two lunch boxes, heh. So I had a third one for Tuesday's lunch.
Then we met Siau Wei, Andrew, Jason and Boon for dinner at Nosh. The plan was so a bbq at my house if it's sunny and hotpot if it's raining. When I checked the weather forecast earlier in the week it said rain so we made plans for hotpot. And then it turned out bright, sunny and beautiful yesterday... Anyway, we had a lovely time catching up, especially with Siau Wei moving to Lincoln. She got a gorgeous house with 2 other girls and I know exactly where she lives! I can't believe they manage to get a house smack in the centre of the Cathedral Quarter. They are neighbours with the Tourist Information Centre, that's how central it is. I've been there twice now and it is a gorgeous part of town where all the restaurants and tea rooms are. We'll be sure to visit, especially during the annual christmas market (to seek refuge from the crowds).
We went half-and-half on the hotpot: half normal broth and half super-spicy soup: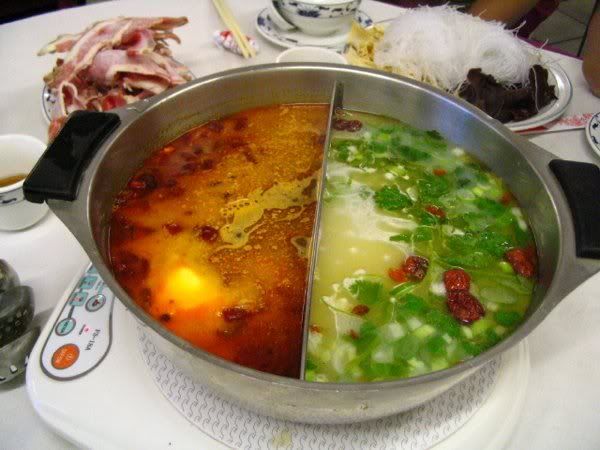 Yes, look at the amount of chilli oil on top. And well the other half wasn't much better either with oil! The hot soup is called ma la hot pot (麻辣火锅), ma means numbing and la means hot/spicy. Very apt description. We ate so much, it was like a buffet. Seafood, veg, poultry, tofu... Better have healthy things for dinners this week.