It was another train journey for me and Andy down south to spend the weekend with his parents. On Saturday, we went down to London for the day to hit the Borough Market again, after being 'cheated' of our lunch there. Bread, cheese and oils would have been good but would have also been a mess without any appopriate napkins, eating knife and so on. Besides, we were sampling so much of the oils and cheeses (often with bread) that we were half full anyway!

So we settled for the gourmet sausages on ciabatta with onions and salad. Andy had a wild boar sausage and I went for an ostrich sausage. Mine was waaaay too meaty for me; Andy's was really yummy. They were over 90 percent meat and hugely satisfying. Downed that with freshly pressed apple juice for only £1.50 per cup. Delish.

I couldn't resist taking another photo at the fish stall: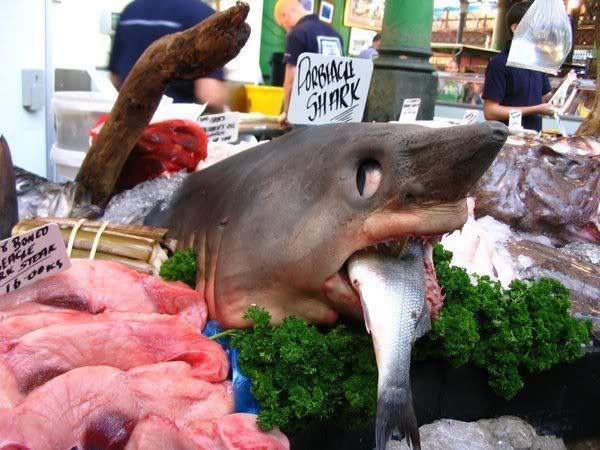 And these pretty eggs! It wasn't the light, the eggs were really pastel pink and blue. I think I have seen them in the supermarkets too, from Clarence Court.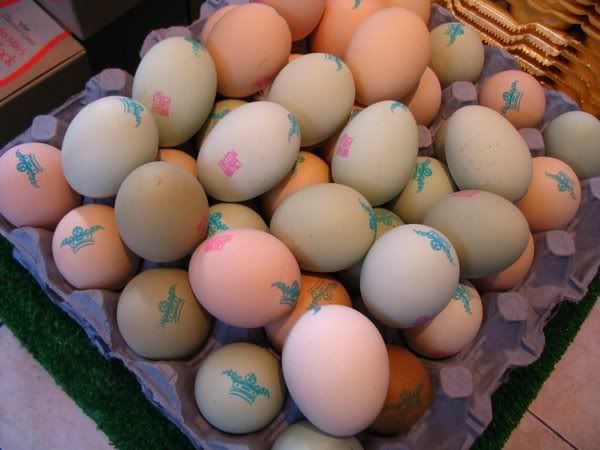 The top of Southwark Cathedral visible from Green Market.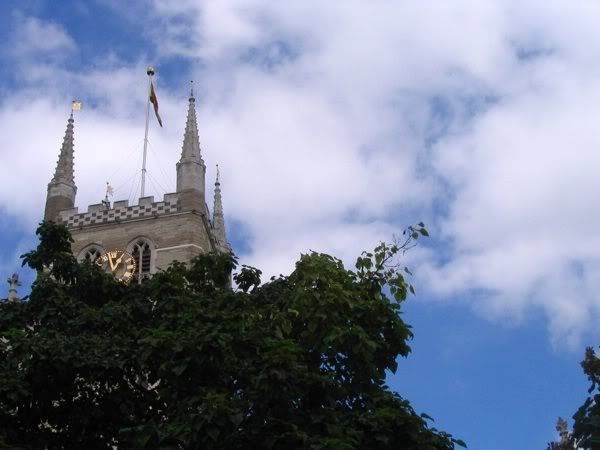 We then walked down Oxford Street and Regent Street, popping into random shops but not buying much. We walked past Liberty's on Regent Street and I was surprised to find out that Andy has never been there or heard of it. Hilary brought me there when I was in London years ago and it was heavenly! Amazing architecture outside, fantastic interior and uber luxurious goods. Nothing I can afford but such a gorgeous place to walk around it.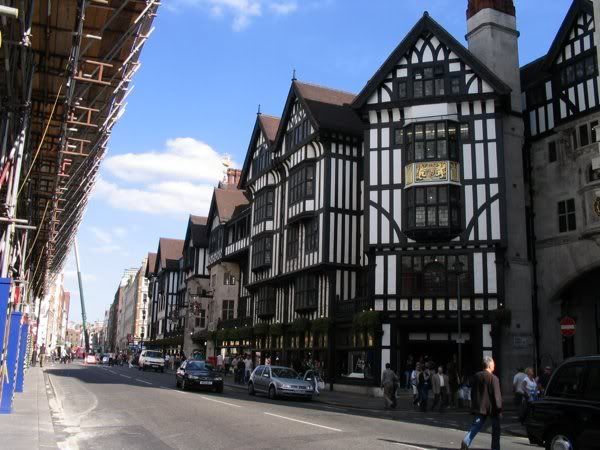 Finally, we hit Japan Centre where I stocked up on more groceries and condiments. Bought a big bottle of Kewpie mayo, soba, udon, and panko breadcrumbs, all of which were either unavailable where I live or more expensive. I agonised over whether to buy a 5kg bag of Nishiki short grain rice for £5.95 but decided against it eventually. Then I got quite upset later when I dropped by Fresh Asia (at the end of my road) to see that the exact same bag of rice is selling for £9.99. WTF. I knew that they were selling Kewpie mayo was selling for £3.50 and expected the rice to be more expensive, but not by THAT much! I've been kicking myself since yesterday, sigh. *kick kick*