Did some laundry and hung them out in the sunshine and in the afternoon, we worked on the back bit of the garden which desparately needed to be tidied. It was getting quite overgrown but the apple tree, full of apples, has littered the ground underneath with lots of apples. They had to be cleared and thrown into the compost heap before it kills the lawn mower.
Lots of apples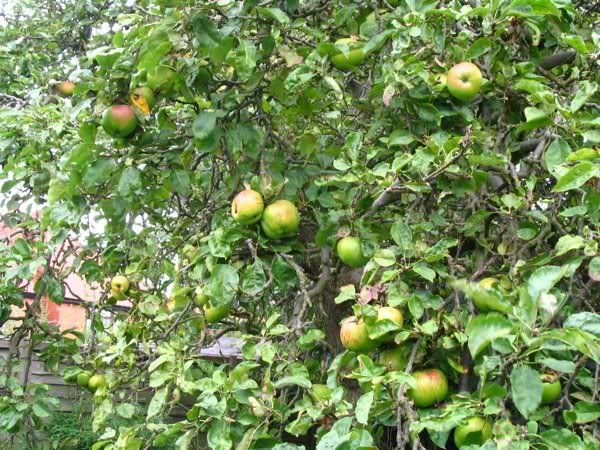 Unfortunatley, as soon as they started to turn red, the worms and birds get right to them...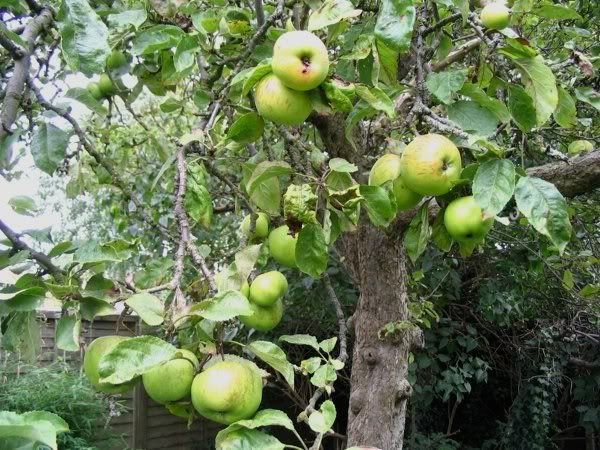 We managed to pick some though (that we could reach)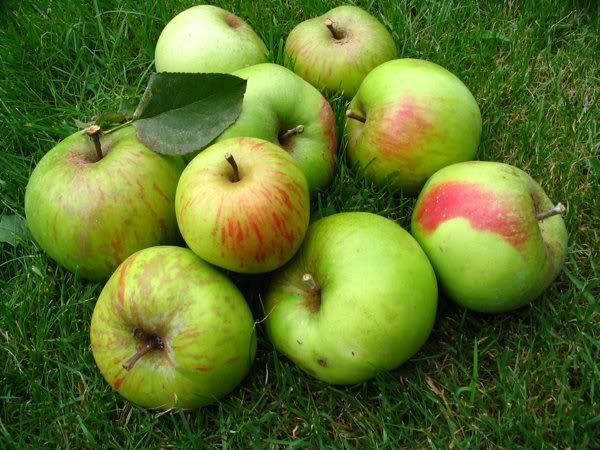 The vines and bushes had to be trimmed too. The raspberries season is over (and we didn't get much this year with all that rain...) but we've been getting some blackberries from two random bushes.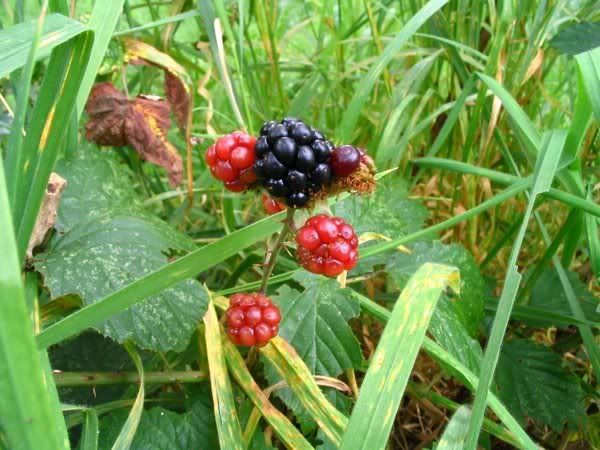 It took quite a long time but we've finally managed to tame the grass a bit. I'll have to trim more of some bushes and trees at the back another day.
I made apple crumble last night with some of those apples.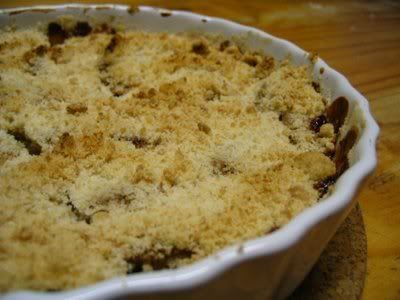 With hot custard

I'm pleased to say the apples taste alright. There's more in the fruit bowl though... Maybe apple pie next? Or apple sauce? I wonder how long would applesauce keep. I think we should get a ladder up and pick more apples, put them into boxes or bags and place them in front of our house with a sign, 'APPLES FROM BACKGARDEN. ORGANIC. PLEASE HELP YOURSELF'. Or bring a bag into the office with the same sign. It's such a waste to just let them fall and rot away, although I guess the birds and worms get to enjoy them.