A simple one for Monday. Bacon and cucumber sandwich with cherry tomatoes and grapes, divided by Caerphilly cheese.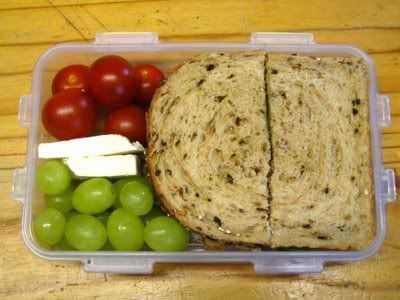 I made claypot rice (except without claypot) for dinner on Monday and it also became lunch for Tuesday. Claypot rice with chicken and bacon (because Andy doesn't like dried Chinese sausage), broccoli and cherry tomatoes on the side. Side container of grapes and strawberries for Andy and grapes and blueberries for me.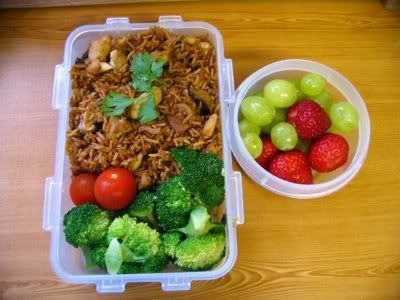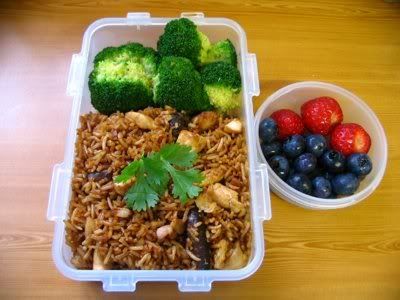 No bento on Wednesday since we were both home for lunch. Thursday's is potato salad with egg and pepperoni. Cucumber batons, cherry tomatoes and grapes on the side.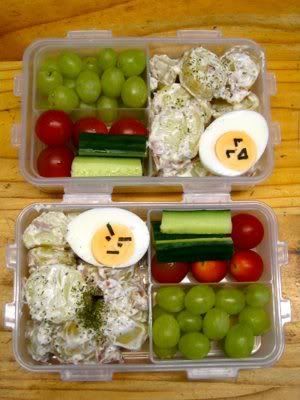 I think Andy's egg says, 'Keep off my potato salad!' He thinks it says, 'Stop making faces on my lunch!'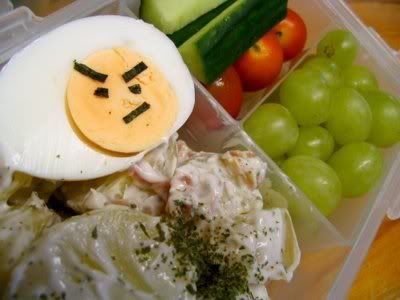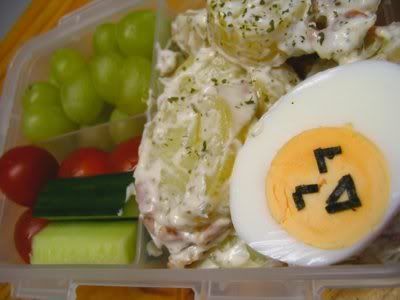 Lunch for today is pepperoni pasta salad with diced cucumbers in a honey mustard dressing. Cherry tomatoes as gap fillers and fruit on the side. Grapes and raspberries for Andy and grapes and blueberries for me.